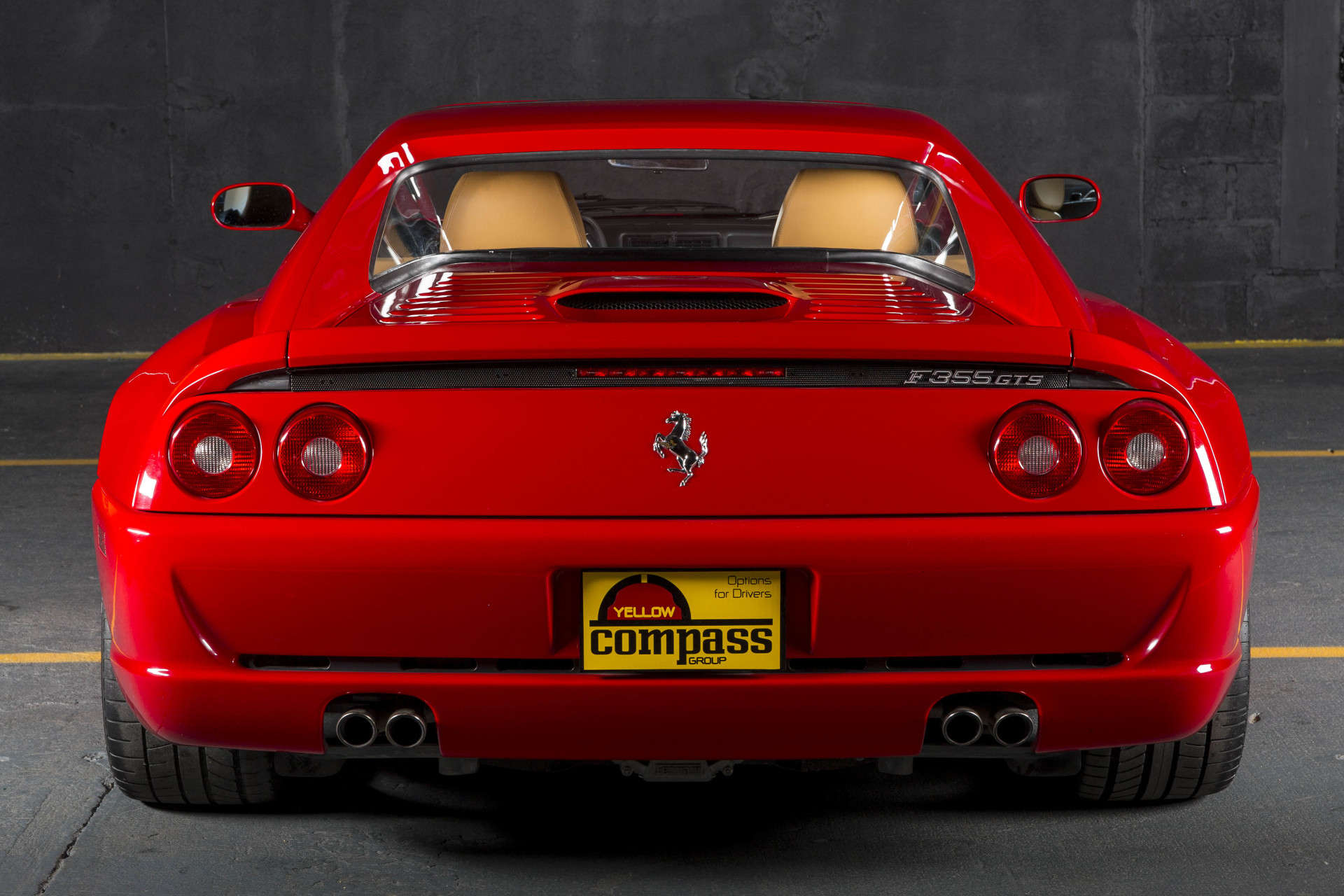 More Information
We are selling a very rare low mileage, one-owner, 1996 Ferrari F355 GTS in absolutely stunning condition.  The car only has 6,400 miles.  It is a true time capsule.
Most enthusiasts will tell you that the F355 was the last beautiful and timeless Ferrari made in Maranello.  Ferrari produced  2,048 GTS's for the whole world with gated manual 6-speeds.  The values of these F355's have been going up and show no sign of wavering. Owners report that they actually prefer the sound, balance, and size of the F355's over the newer models.  Most owners will tell you that the F355 is one of their favorite Ferraris.  Obviously many enthusiasts are hoping to find a great one before the ship sails and they become out of reach.  With that out of the way, let's talk about this car.
The car is in immaculate condition and is ready for your collection and being entered in concours events across the US. You would be hard-pressed to find a nicer car with lower miles at this price level, in this condition.
Ordered in Rosso Corsa with Beige leather interior and Beige carpets, this classic color combination is undeniably gorgeous and what most people first think of when someone mentions a Ferrari.
This F355 was delivered brand new, May 25, 1996 at Ron Tonkin Ferrari outside Portland, OR.  The car has always been serviced regularly in its 20 year life – always at Ron Tonkin in Oregon.
This F355 had only 6,400 miles at time of the photo shoot last week. It will likely have a few more miles added because of service updates at the dealer prior to sale. As you can see from the photos, this F355 is in wonderful condition. We have made sure it was well taken care of. The original paint is in great shape with no real noticeable marks or issues.
The leather interior is unmarred and the seat bolsters are in excellent condition.  The dash has no leather pulling.  The interior plastics have been recondition so that they are not sticky.  You will be able to enjoy every aspect of this car without exceptions.
The windows are clear and not tinted and they go up and down normally.  For those that crave an all-OEM car, this one is ready for Classiche certification, concours, car shows, etc. All doors and lids open and align properly. Basically, the car is just what you would expect with low-miles and one caring owner.  There are no modifications from OEM factory delivery.
The light power assisted steering is fantastic and provides the full, small, go-cart type feel that has been lost with newer models. The gated, 6-speed manual gearbox is smooth and one of Ferrari's best designed gearboxes.   The clutch is easy to use and solidly biting. The brakes with the ABS work as intended with good pedal feel. The car revs and accelerates very smoothly and strongly. The car has the OEM stock exhaust. You will be having fun with both hands and feet with this car.  It sounds amazing.
The car comes with original owners manual, stamped maintenance book, toolkit, and leather pouch, floor mats, and the car covers.
The car comes with one original ignition key fob.  A spare can be ordered from an authorized Ferrari dealership by the buyer.
We are happy to email copies of the current CARFAX report along with maintenance records to buyers. We welcome PPI's at buyer's expense. You will find the car just as described. We are happy to assist with shipping the car or pickup if a buyer would like to drive it home.
Go Back