Yellow Compass joins with NBP To offer Top Insurance for your Ferrari's
"Where should I insure my Ferrari?" Is one of the most dreaded questions that has been asked over and over again on car forums. There is never much posted or a perfect answer that instills confidence knowing you'll be in the right place with the right people at the right premiums.
There just haven't been many suggestions that were the right fit. You could go with the classic car guys that do all the MG's, Triumphs, and muscle cars who like to limit you to 1,000 miles a year and never quite get true market values at all. Or you could go with a bigger well known company with fancy mascots that doesn't limit miles but still doesn't get the true to life values on our appreciating assets – our Ferrari's. So with them, you can hope for the best in the case of an accident and get a lawyer ready to argue depreciated value. You could also try the local guys – next to the domino's pizza shop at the local strip mall… None of these have ever seemed the right fit for us – so we set out to find the RIGHT people. Ferrari people.
We at Yellow Compass would like to provide a great answer for you.
We have teamed up with Neal B Patel at NBP Insurance out of Long Island, New York. Neal is a car guy. He gets it. He also has a Ferrari 458 Speciale and is expecting a new 488 gtb with the special carbon racing seats with Daytona patterns – a first for Ferrari. You can see that Neal likes getting into the details.
His firm currently insures over 200 other Ferrari owners with over 6,500 clients. He has helped first time 360 owners get the best coverage, helped vintage owners transition over from undervalued policies and he also has three LaFerrari's under his watch. That's a lot of Rosso in one location. He is not a small operator.
We like to call NBP the greatest brokerage for agreed value policies for Ferrari's since Enzo was born… They also can assist you with your other insurance needs, jewelry, real estate, business needs and even Porsche – he has one of those also…
Insurance in 24 hours or less!
Apply Online
With minimal information, hassle and time, Neal combined with Yellow Compass can get you back a quote very quickly.
We will get you a Quote in as fast as 30 minutes and can get you "Locked and Loaded" within 24 hours.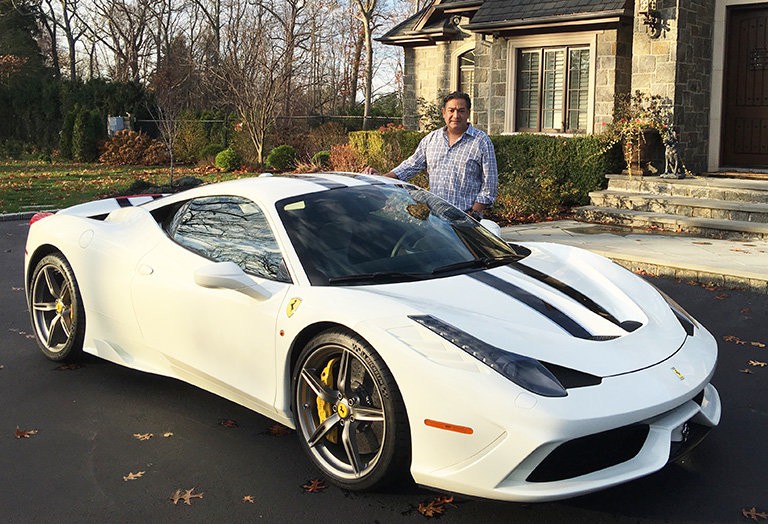 If you have more complex requirements, NBP can review any of your current policies or build a special policy for all of your needs.
It can be that simple and confidence inspiring.
We were tired of all the dead-ends so we thought we would take matters into our own hands. We are Ferrari owners working for Ferrari owners.
Give us a call at 862-200-0066. You won't be disappointed.
Here are a few of Neal's other satisfied clients:
Neal helped me with a PPI on my past insurance policy for my Ferrari collection and found some red flags. I worry less now knowing that as values can go up rapidly, I'm covered.

-Savas T, NY
Favorite Ferrari insured: 2015 LaFerrari
Great first Ferrari. Great first experience insuring it.

-Dr. Paul H, NC
Favorite Ferrari Insured: 1998 F355 Berlinetta
Buying insurance can often be a painful process. If you are looking to work with someone that can make this process simple, quick, and cost effective, give Neal a call. His knowledge as well as his team's customer service is impeccable.

-Lonnie M, NY
Favorite Ferrari Insured: 2005 F430 Spider
Neal takes care of all my personal and business insurance needs. He has me fully covered.

-Ron D, NY
Favorite Ferrari Insured: 2015 458 Speciale Aperta
Thank you for getting us set up with our cars. We couldn't be happier and are out driving even more.

-Eli Y, Kings Pointe, NY
Favorite Ferrari Insured: 2016 488 GTB