We'll have your car there in 24-72 hours!
Competitive pricing
Fully insured
Closed and open trailers available
64 Motor Cars moves quickly to get an enclosed trailer on its way to you so you can rest easy with personalized small operator service – but with reasonable prices. A trailer can normally be dispatched on the way to you within 24 hours and your Ferrari will be on its way to meet you at that special event, your vacation, or your home.
You can enjoy driving your Ferrari when and where you want, knowing that boring, straight, highway miles will stay off your car's odometer. You won't be worried about your Ferrari's trip either. It goes on our small trailers once at pickup, and stays there until it arrives at your destination. Give us a call to go over rates and timetables. We won't disappoint you with our personalized service.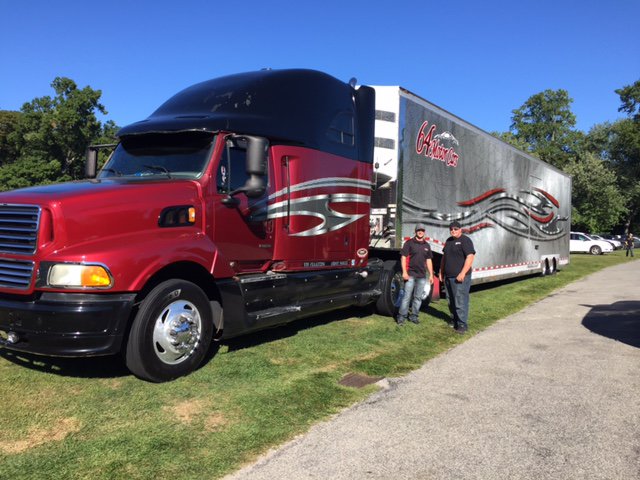 Yellow Compass Group has a great working relationship with 64 Motor Cars. Special pricing is available, just give us a call!